Posts for tag: tooth extraction
By Cipriani Dental Associates
December 05, 2015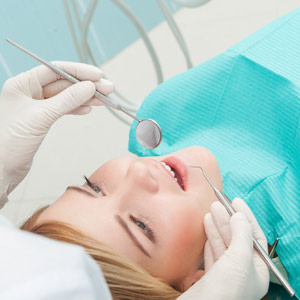 There are instances when a general dentist will remove (extract) a problem tooth. At other times, though, the same dentist may refer a patient needing an extraction to an oral surgeon. Why the difference?
The procedure performed by a general dentist is referred to as a "simple tooth extraction." "Simple" doesn't mean easy and requiring no skill or expertise — it certainly does. In this case, the term refers to the anatomy of the tooth being extracted, particularly its roots.
Teeth that respond well in a simple extraction have an uncomplicated root system. The path of removal, usually with a single root involved, is fairly straight and without extreme angles. In the hands of a skilled and experienced dentist, it can be removed with little to no discomfort.
Dentists actually must use finesse to remove a tooth from its socket. The tooth is held in place with tiny collagen fibers that extend from a tough, elastic gum tissue known as the periodontal ligament, which lies between the teeth and the bone. With some manipulation, a dentist can loosen these fibers, which then makes removing the tooth much easier. All of this can usually be performed with local anesthesia.
Of course, to determine if a tooth can be removed this way, we must conduct a thorough dental examination first, including x-ray imaging to determine the exact nature and location of the roots. If the exam reveals the root system is more complex, or that there are defects to the bone or the tooth that could make a simple extraction difficult (resulting, for example, in not removing the crown and root in one piece), then the tooth may need to be removed surgically.
Such situations require the skill and resources of an oral surgeon. These specialists perform a number of surgical procedures related to the mouth and face; as procedures go, extraction is among the most routine. Using local anesthesia and post-operative pain management, undergoing a surgical extraction involves only minimal discomfort and a very short recovery time.
After examining your tooth we'll recommend the best course for extraction, whether simple or surgical. In either case, we'll see that your problem tooth is extracted as efficiently and painlessly as possible.
If you would like more information on tooth extractions, please contact us today to schedule an appointment for a consultation. You can also learn more about this topic by reading the Dear Doctor magazine article "Simple Tooth Extraction?"
By Cipriani Dental Associates
December 05, 2012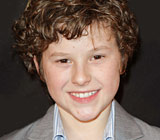 Nolan Gould of the hit TV show Modern Family has an uncommon gift for comedy, but he also has a very common orthodontic problem: too many teeth for the size of his mouth, which often results in "crowding."
"My teeth used to be pretty messed up," Nolan recently told Dear Doctor magazine in an exclusive interview. "I had two extra teeth when I was born. They hadn't come out (erupted) yet. And all the other teeth that were already there were starting to point backwards because it was getting so crowded in my mouth. They had to remove those two (extra) teeth," he said.
Although being born with extra teeth is somewhat unusual, needing to have teeth extracted for orthodontic reasons is not. In fact, orthodontic treatment often involves removing teeth to relieve crowding. It makes sense when you think about it: When there are too many teeth for the size of the dental arches (upper and/or lower jaws) or the teeth are larger in size than the dental arch can accommodate, there may not be enough space to align them properly. The necessary space can be created by removing teeth.
The teeth most frequently extracted for orthodontic reasons are the first bicuspid teeth. These are the ones right between the cuspid, or eyeteeth (under the eyes) and the molars (biggest back teeth). Once there is enough space, the orthodontist can choose from a variety of orthodontic appliances to align the teeth, depending on the specific needs of the individual.
In Nolan's case, it was the extra two teeth he was born with that were removed. Afterwards, the young actor's orthodontist was able to shift Nolan's remaining teeth into proper alignment using orthodontic appliances called Crozats. Made of metal wires, Crozats go around the back teeth and behind the front teeth, making them virtually invisible.
"You can remove them, which is really good for acting, especially because you can't see them," Nolan explained. "I can wear them 24/7 and nobody will ever notice."
Nolan's orthodontic appliances may not be noticeable, but his fabulous smile certainly is!
If you would like to learn more about improving tooth alignment with orthodontics, please contact us today to schedule an appointment for a consultation. If you would like to read Dear Doctor's entire interview with Nolan Gould, please see "Nolan Gould." Dear Doctor also has more on "Tooth Removal for Orthodontic Reasons."