Posts for: February, 2015
By Cipriani Dental Associates
February 27, 2015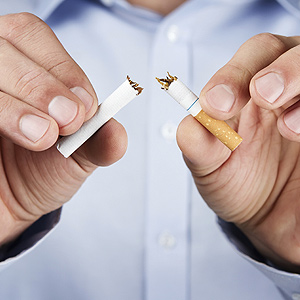 It's been widely established for decades that cigarette smoking contributes to cancer and heart disease. But did you know smoking will also increase your risk of tooth decay and periodontal (gum) disease, as well as nuisance problems like tooth staining, bad breath and diminished taste perception?
Its effects on your teeth and mouth are all the more reason to quit smoking. But deciding and following through are two different things: many smokers find it painfully difficult to quit due to their addiction to nicotine, tobacco's active ingredient.
But while difficult, it can be done. Here are 4 tips to help you follow through on your decision to quit smoking.
Change Your Response to Stress. Cigarette smoking is closely tied to the pleasure and reward areas of your brain. With its "hit" of nicotine, you sub-consciously identify smoking as a way to relieve the unpleasant feelings of stress. Instead, substitute other stress relievers when it occurs: going for a walk, talking to a friend or taking a few deep breaths. In time, this substitution will wear down the trigger response to stress you've developed with smoking.
Gradually Reduce Nicotine. You don't have to quit abruptly or "cold turkey": over the course of a few weeks, try switching to brands with decreasing levels of nicotine. Each week change to a brand with 0.2-0.4 milligrams less nicotine yield than the brand you were smoking the previous week. When you reach the lowest nicotine yield you can find, begin reducing the number of cigarettes you smoke each day. You can find a list of nicotine yields by brand at www.erowid.org/plants/tobacco/tobacco_nic.shtml.
Quitting Loves Company. While you're responsible for quitting, you may also benefit from the support of others. Usually eight to ten weeks of peer group sessions, a cessation support group provides instruction and ample structure with others engaged in the same struggle. You can usually locate one of these support groups by asking your healthcare provider.
Talk to Your Doctor or Dentist. Next to you or your family, no one wants you to quit more than we do! We can provide you information, treatment and encouragement as you take this big step toward improving your life and health.
If you would like more information on how to quit smoking, please contact us or schedule an appointment for a consultation. You can also learn more about this topic and more tips for quitting by reading the Dear Doctor magazine article "10 Tips to Help You Stop Smoking."
By Cipriani Dental Associates
February 12, 2015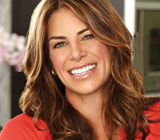 Protecting one's smile is important at any age. This is especially true for people who participate in contact sports or other activities where a trauma to the mouth can occur. While we all tend to believe that we are safe and that injuries "only happen to other people," we could not be further from the truth. Take, for example, Jillian Michaels, an accomplished author, business mogul, wellness expert, trainer and star of The Biggest Loser. She learned this invaluable lesson after breaking her two front teeth as a child and having them repaired with crowns. As Jillian stated in her interview with Dear Doctor magazine, "Now, I generally wear a mouthguard if I am doing anything where my teeth have any chance of being knocked out."
We feel obligated to educate our patients so that you can make informed decisions about your oral health. This is why we put together the following brief list of research findings.
Did you know?
According to the American Dental Association, an athlete is 60 times more likely to suffer harm to the teeth when not wearing a mouthguard.
The US Centers for Disease Control reports that sports-related dental injuries account for more than 600,000 visits to the emergency room each year.
People who do not have a knocked-out tooth properly reserved or replanted may face a lifetime cost of $10,000 to $20,000 per tooth, according to the National Youth Sports Foundation for Safety.
The Academy of General Dentistry estimates that mouthguards prevent more than 200,000 injuries each year.
If feel you and/or your children need a custom-fitted, professionally made mouthguard, contact us today to schedule an appointment. During your private consultation, we will conduct a thorough examination, listen to your concerns, and answer all of your questions as we discuss the best methods for protecting your investment — your own, or your children's, teeth.
To learn more about mouthguards, continue reading the Dear Doctor magazine article "Athletic Mouthguards, One of the most important parts of any uniform!" And to read the entire interview with Jillian Michaels, please see the article "Jillian Michaels — The Biggest Loser's health and wellness expert talks about her oral health, keeping fit and plans for the future."